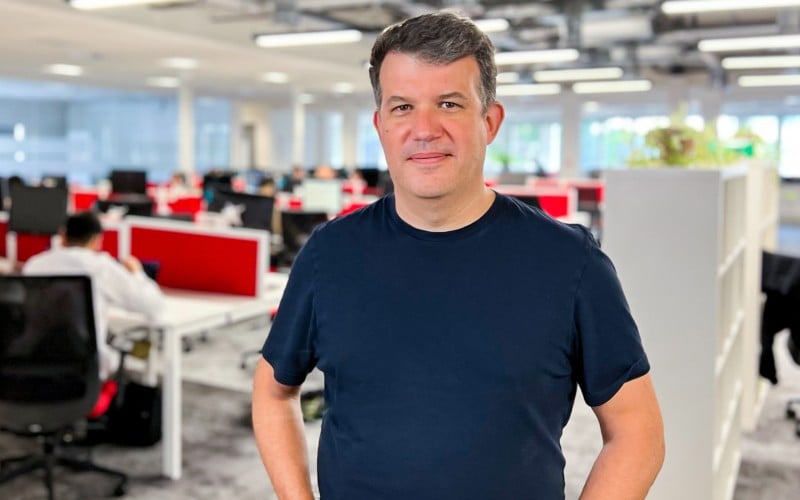 Software coding trainer launches new data engineering bootcamp
Appointments
Northcoders – one of the UK's leading independent providers of training programmes for software coding – has appointed Joe Mulvey as new data engineering lead.
The firm, which listed on the AIM growth segment of the London Stock Exchange, in July last year is also launching a brand new 13-week full-time data engineering bootcamp.
The course will be staged either in person at Northcoders' Manchester, Leeds, Birmingham and Newcastle sites or remotely.
Former teacher Mulvey is a graduate of Northcoders himself and joins the business from Inawisdom.
Training provider Northcoders wins government £4m contract to boost growth
He has also previously worked at Greensill Capital and Auto Trader as well as having a previous career as data analyst, consultant and trader for Barclays Capital in the City.
Mulvey said: "The aim of the new data engineering bootcamp is to offer a world leading course that is focused on developing the skills that the tech sector needs. Our ability to adapt quickly means that we will be constantly evolving what we teach and tailoring the curriculum. That is an exciting prospect and will help to create the most talented and in demand data engineers of the future."
His primary focus will be designing and honing the data engineering bootcamp curriculum based on his experience as a data engineer which spans a variety of sectors including eCommerce, finance and consultancy.
Applications are now open for the new data engineering bootcamp. The first set of start dates are October 3rd and November 28th. Some free scholarship places are available for applicants living in England.
New chair at Northcoders as Sandy Lindsay announces retirement
The data engineering course has been designed and developed by industry experts to give people the valuable skills they need to kick start a career in data, including roles within data engineering, AI, ML, MLOps and DataOps.
The core elements of the bootcamp will include coding in both JavaScript and Python as well as SQL, data modelling, data infrastructure and the fundamentals of cloud engineering.
People who complete the data engineering bootcamp will not only be given the core data skills, but will also have the underlying ability to code which will put them in a unique position to quickly progress in their data careers.
The curriculum will be constantly updated to match the skills employers actually want and will be delivered in a career-first approach.
This means students will build a portfolio and will be fully supported by Northcoders' team of career development experts who will help deploy them into their first industry roles.
Amul Batra, chief operating officer at Northcoders, added: "This launch is another milestone in our growth and comes at a time when there is huge demand for data engineers. Under Joe's stewardship I'm sure it will be a huge success and will become an integral part of our offering over the coming years."
Since its inaugural course in 2015, Northcoders has helped over 1,000 people switch careers into tech, with average starting salaries of £25,500.
Software coding trainer launches new data engineering bootcamp